Installation and Registration Guide
Network license activation
Network licensing requires a TCP/IP connection. Install License Server on one of computers in the local network. Install nanoCAD on every computer which will use it, then connect nanoCAD with License Server through the Registration Wizard by the name of Server PC or its IP address
Network license provides installing nanoCAD on any number of PCs, but no more than the number of paid PCs will be able to start nanoCAD at the same time.
Connect to License Server
If Nanosoft License Server is installed in the local network, you should connect nanoCAD to it.
Run Registration Wizard, choose
Connect to License Server
option and click
Next
: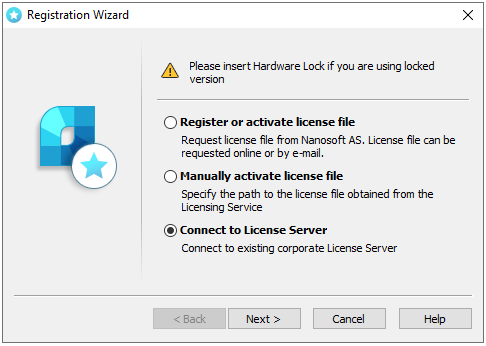 Specify License Server
Enter the IP-address of computer where the License Server runs (for example, 192.168.0.1), or a NetBIOS-name of this computer (for example, CORPSRV). If you use irregular ports, enter the name of port and server name:
@ (for example, 270010@CORPSRV).
Click Next.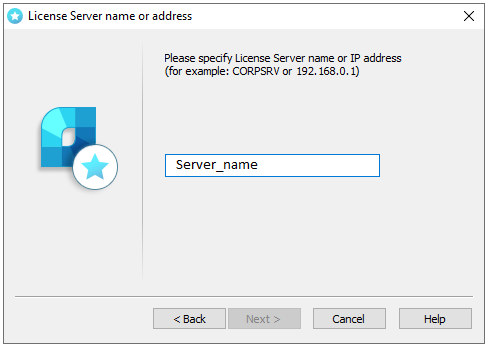 Congratulations! Product is activated.



License Borrowing
License borrowing allows to use nanoCAD outside the local network during a certain time. This option doesn't work by default, please connect Support Center support@nanocad.com for getting specific license file.


How to Borrow License
To borrow license from the License Sever:

Call the BORROWLICENSE command in the nanoCAD command line
Specify end borrowing date and click OK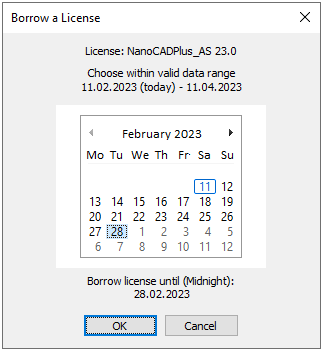 At the end of the specified date the borrowed license will be returned to the License Server. To turn the license back to server earlier, connect nanoCAD to License Server and call RETURNLICENSE command.

About
You can find your license information in About dialog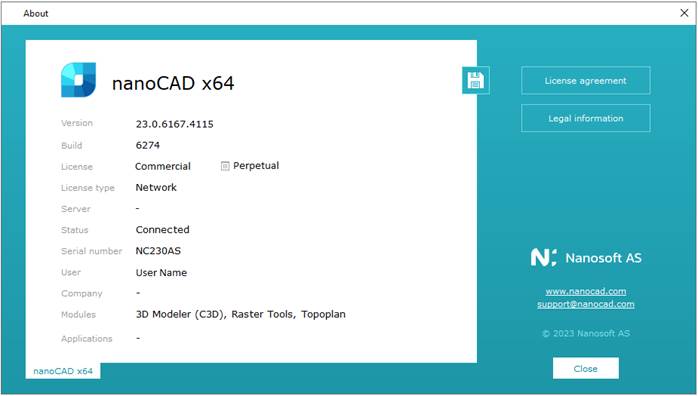 Go next: