New in Mechanica
Version 23
Version 22
Version 21
Mechanica has transitioned to a new materials database management system that takes into account user wis list items. The new database includes elements from the general database of objects, as well as these improvements over the old one:
More complex and varied materials

Custom materials

Multi-line notes for materials
Mechanica's Hole fill tool improves the conversion to threaded holes:
Hole diameters becomes the outer diameter of the threads

Internal thread diameters depend on the snap selection

Names of metric threads are set
The Tables of holes tool now constructs the left coordinate system of holes.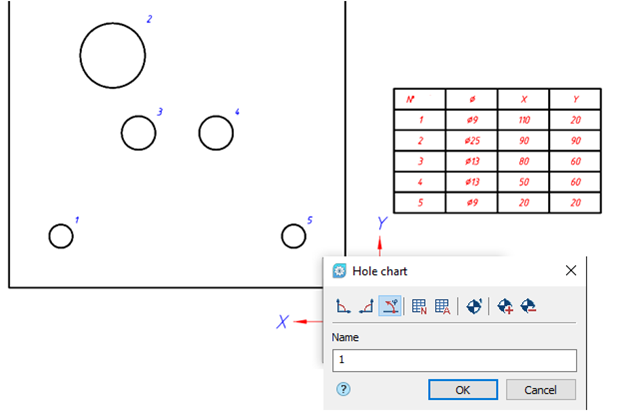 Dimensioning in UCSes is corrected.

Symbols for surfaces are corrected.